Melanie is a graduate of Brown Mackie College, Salina KS for her LPN and then in Kansas City to complete her RN program.
Melanie became passionate about hospice when she was a health aide in 2007, where she cared for clients at Good Samaritan Long Term Care Facility in Kansas. Her passion for hospice quickly grew and she pursued a career in nursing, which then became a dream of one day owning her own hospice company to help with end-of-life care.
She has spent 13+ years working as a nurse in hospice and believes in treating the client as holistic as possible. Her passion is to restore the root of hospice and provide options to clients that may not be otherwise offered. Her drive to provide these options to clients has grown into her dream, Endless Journey.
The mission is to make the end-of-life care for terminal clients and their families as beautiful as it was intended to be.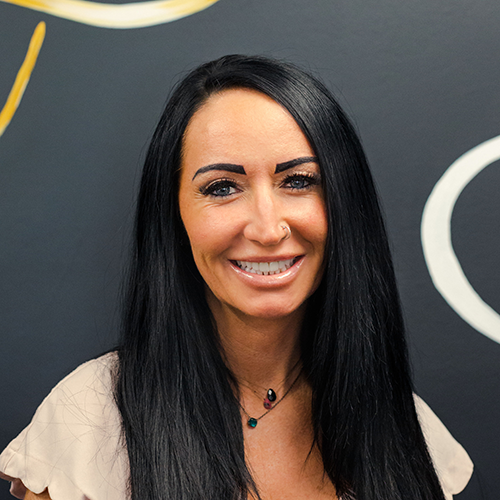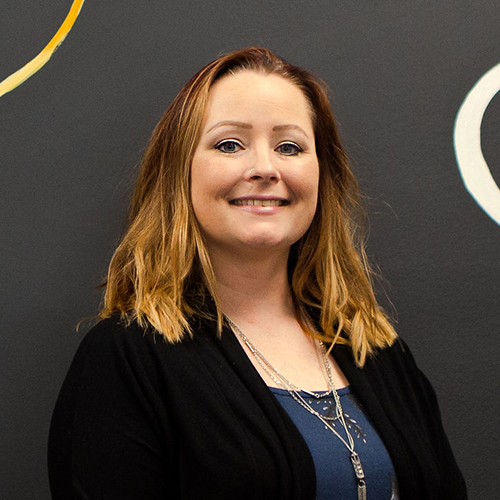 Michele Barmettler, ABM, AGS
Michele has been working in health care for 14 years first in home health and then in hospice care. She has been an Office Manager for 10 of those 14 years. Michele has had several experiences with loved ones involved with hospice care and each experience has been different. The biggest lesson she learned is about the quality of life at the end of life. At Endless Journey, Michele loves the community and the attention for the care given not only to the patient but also the family and beyond.
One of the biggest ways Michele would like to see change in the hospice care industry is that all parties and insurance companies should waive deductibles and co-insurance while on hospice. Her goals for Endless Journey are all about Growth and education. This includes buying their new building and acquiring financing for the 12 suite hospice houses.
When Michele isn't working hard to bring these goals to fruition, you will find her playing a mean game of cards with her family, golfing and enjoying a football game.
Stacey has worked in healthcare for the last 18 years. She started her career as a CNA, obtained an LPN license in 2007 and then graduated with her RN in 2009. In 2016, Stacey's nursing career switched gears after being a part of an inspiring moment between a nurse and a long-term care resident. This nurse poured all her care and attention into this resident so that he was not alone during his final moments and his family felt loved and cared for too. This nurse's compassion and love changed Stacey's life and helped solidify her calling for hospice care.
Stacey believes that the last chapter of life is just as precious and important as the first. It is her mission to spread awareness about the hospice benefit and educate the community about the services that hospice can provide. Most people do not understand how amazing the hospice experience can be for the patients and their families during the most delicate and intimate time of a person's life. Stacey is honored to be a part of someone's final journey and to provide comfort and support along the way.
When she is not working, Stacey is busy with her family of eight. Whether at football with her boys or dance for her girls, or at a school event driving the kids from one event to another. They are always on the go. Stacey enjoys staying busy and can't imagine life any other way.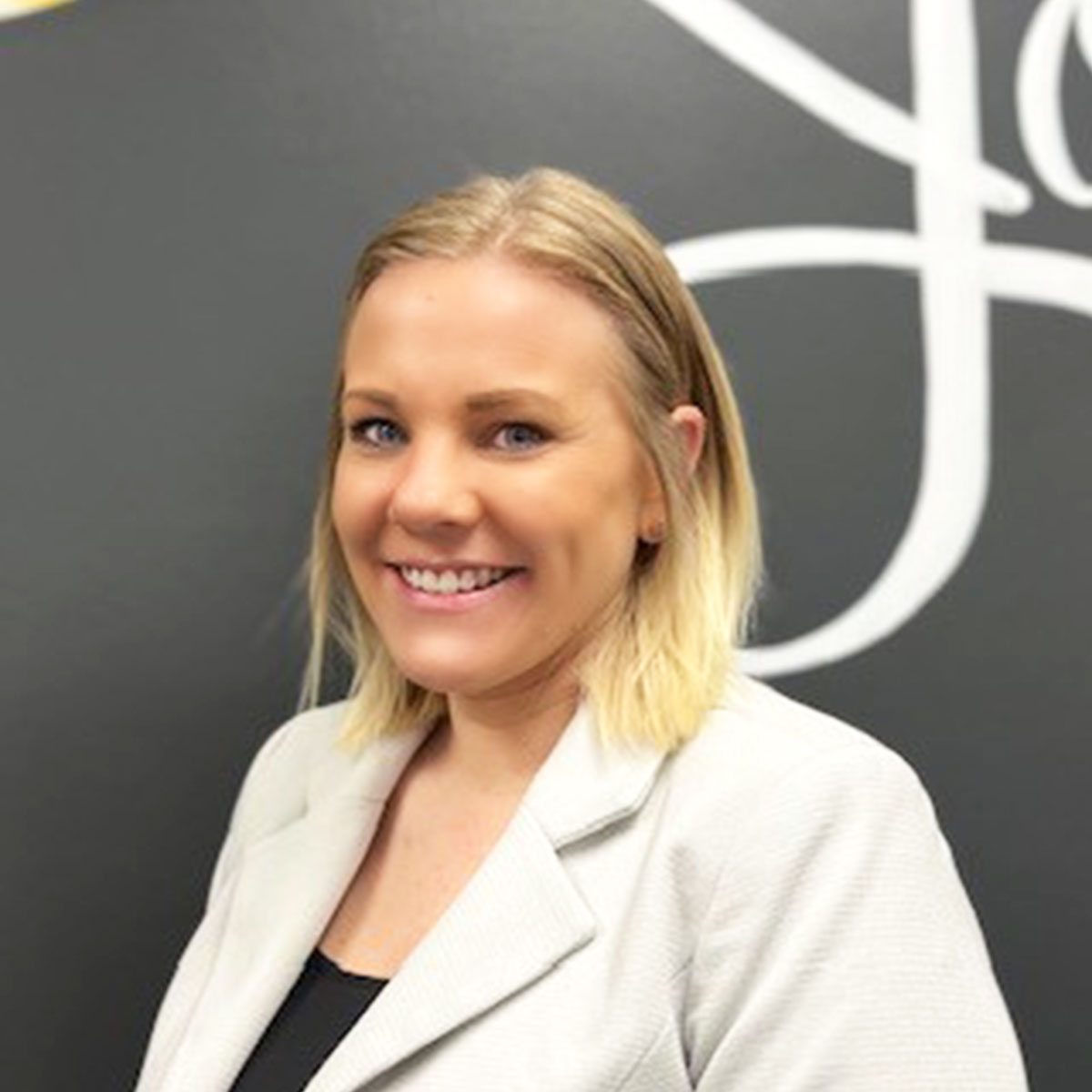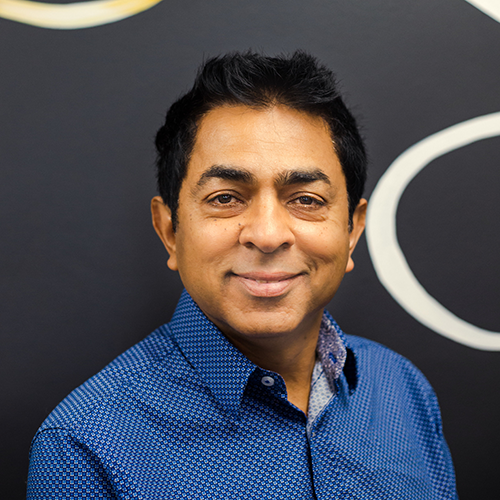 Dr. Sattar has been practicing in the field of Internal Medicine since 1995. In 2005 Dr. Sattar founded Nebraska House Call Physicians (NHCP) and has dedicated the last 16 years of practice to senior and geriatric care medicine.  In addition to being Board Certified in Internal Medicine, Dr. Sattar is also Board Certified in Palliative and Hospice Care and a Certified Medical Director through the American Medical Director's Association.
As Founder and CEO of NHCP, Dr Sattar's goal is to provide for the needs of senior patients across the care continuum.  In addition to following your loved ones in skilled or long-term care, NHCP also has a division dedicated to providing "office visits" in the comfort of your home.  Whether you are living in your private residence, Independent Living, or Assisted Living, NHCP is available to be with you every step of the way.
Dr. Sattar and his team look forward to working with Endless Journey Hospice in providing the very best care to your loved ones.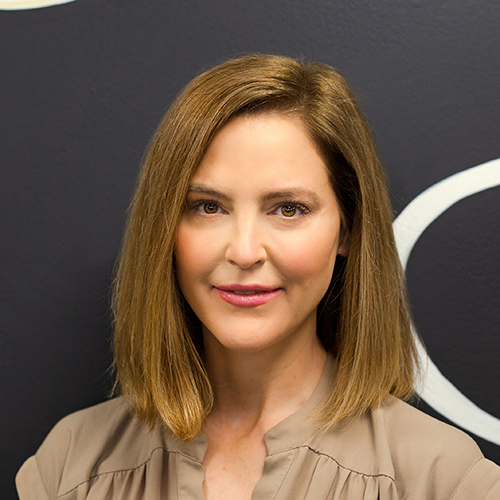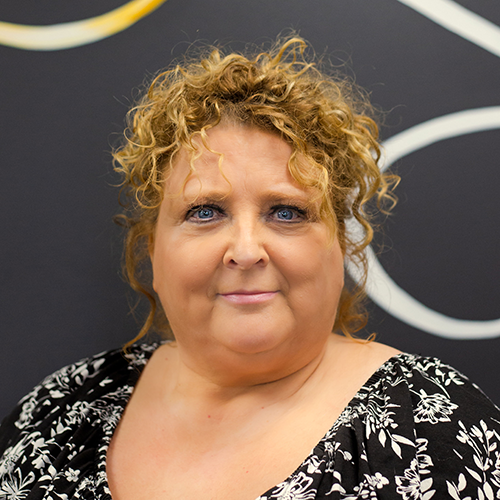 Maria Cunningham-Wilkins RD, LMNT, Chef
Director of Dietary & Nutritional Services
Maria joins us from the hospital setting in Kansas. She has such passion and belief that she has chosen to relocate to be a part of the Endless Journey experience. Her background as a Registered Dietician spans from the kitchen as a Chef with over 25 years of experience to the clinical setting as the Manager of Dietary Services.
She has a heart for nourishing others through her support and encouragement, as well as her ability to express this through food. She has designed the Hospitality and Nutrition discipline to include specialized programs to accommodate client needs and the comforts of home.
Family means everything to her, and she considers Endless Journey and each of our clients and family an extension of her own. She has a heart of gold and looks forward to serving each client and family in her own unique and culinary way.
Director of Possibilities
Nicole has worked in health care for over 20 years with most of her time spent in skilled nursing, long term care, home health and hospice. She has a bachelor's degree in Health Care Administration, a specialization in Gerontology and is currently working on obtaining her Nursing Home Administrator License. She is also a Certified Dementia Practitioner through the National Council of Certified Dementia Practitioners.
Nicole volunteers a lot of her time to near and dear causes such as the Alzheimer's Association Dementia Care Conference; Nebraska Hospice and Palliative Care Association; ATP Medical Equipment Drive and she helped co-create the Bets for Vets Charity Night serving Veterans in the Omaha Metro.
She married her high school sweetheart in 2003 and together they are raising four daughters. Originally from a small town in southern Michigan, her husband received orders to Offutt AFB with the Air Force in 2008. They fell in love with Nebraska and decided to settle in Plattsmouth. She is inspired by her grandfather in being an advocate for the aging population and has a passion for teaching, reading, crafting, and spending every possible moment making memories with her family.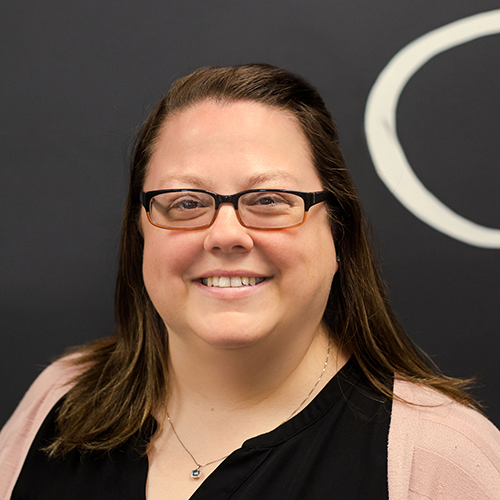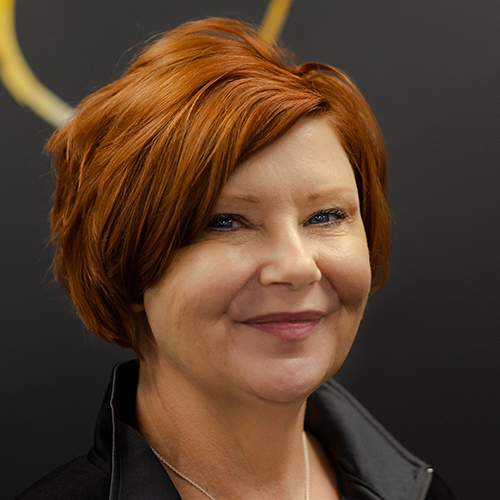 Mandy Sigman HTP, EOLD, C Aromatherapy
Mandy is certified in Massage and Energy at the Massage and Energy Connection College of Application in St. Louis Missouri in 1996. She was brought up on home remedies, using natural elements, plants, and oils her entire life. She has been practicing energy work for over 20 years. Mandy is a certified Aromatherapist, Aroma Apothecary and an End-of-Life Doula through the International End of Life Doulas Association. She is also a Healing Touch Practitioner Level 4 and has worked with Healing Beyond Borders.
Mandy loves to help people meet death well because she believes it is a soul journey, not a physical experience. She believes through holistic interventions such as energy work, aromatherapy and doula care, Endless Journey is able to help people naturally and treat them as a whole person. Mandy believes in care for mind, body, and spirit and is known around the office as the person who is willing to go out of her way to help anyone, anytime.
Kelly has been working in the field of hospice since 2006. She started working as the Volunteer Coordinator with Endless Journey in 2019, drawn to the unique vision and ethos of Endless Journey.
 Kelly's personal mission is to help others connect with their best selves and find ways to offer their gifts for the benefit of others. Kelly also coordinates the activities of EJ's Level Five We Honor Veterans program.  Kelly has been recognized by the Nebraska Hospice and Palliative Care Association with the Spirit of Hospice Award in 2009 and is an Opus Peace Ambassador and certified Soul Injury presenter. She is an appointed member of the Diversity Advisory Council of the National Hospice and Palliative Care Organization, is actively involved in the National Association of Social Workers – Nebraska Chapter and teaches a hospice class at the University Nebraska Omaha. Kelly has a BSW in Social Work from the University of Nebraska Omaha and a Masters in Practical Theology from Loyola University-New Orleans.
Kelly has been married to her high school sweetheart, Tim, for over 25 years and currently preparing for the empty nest with their youngest son, Daniel, going out of state for college in fall of 2022.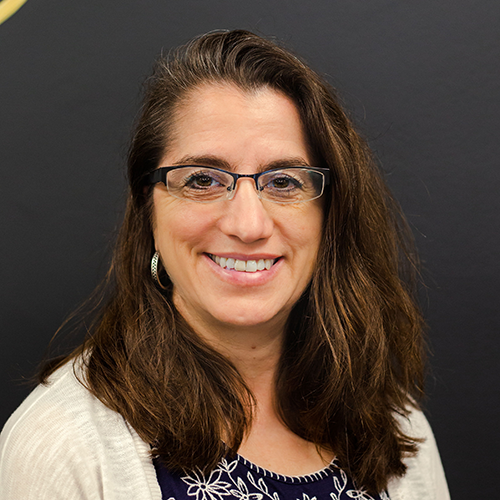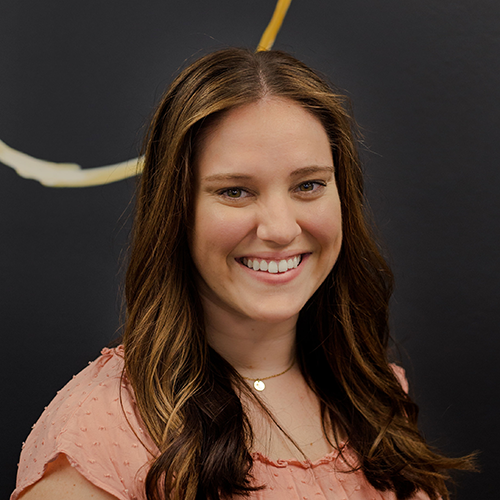 Director of Children's Services & Bereavement Coordinator
Katie has been working in the field of grief and bereavement since 2017. She began working at Endless Journey Hospice as a Certified Child Life Specialist providing support for child family members of adult clients in 2020. She has since expanded her role and is the Bereavement Coordinator for Endless Journey's grief support programing. Her passion is to support loved ones as they move through their grief journey and to grow the Omaha community's understanding of grief and mourning.
Katie is a member of the Association of Child Life Professionals and the National Alliance for Children's Grief. She has been recognized by the Nebraska Hospital Association with the Caring Kind Award in 2020 and by Children's Hospital and Medical Center with the Helping Hands Award in 2019. Katie has her Bachelor of Science in Psychology from Carroll University and her Master of Science in HHP Child Life from The University of Iowa.
Outside of work Katie enjoys spending time with her family and reading.
Director of Pediatrics & Patient Care Manager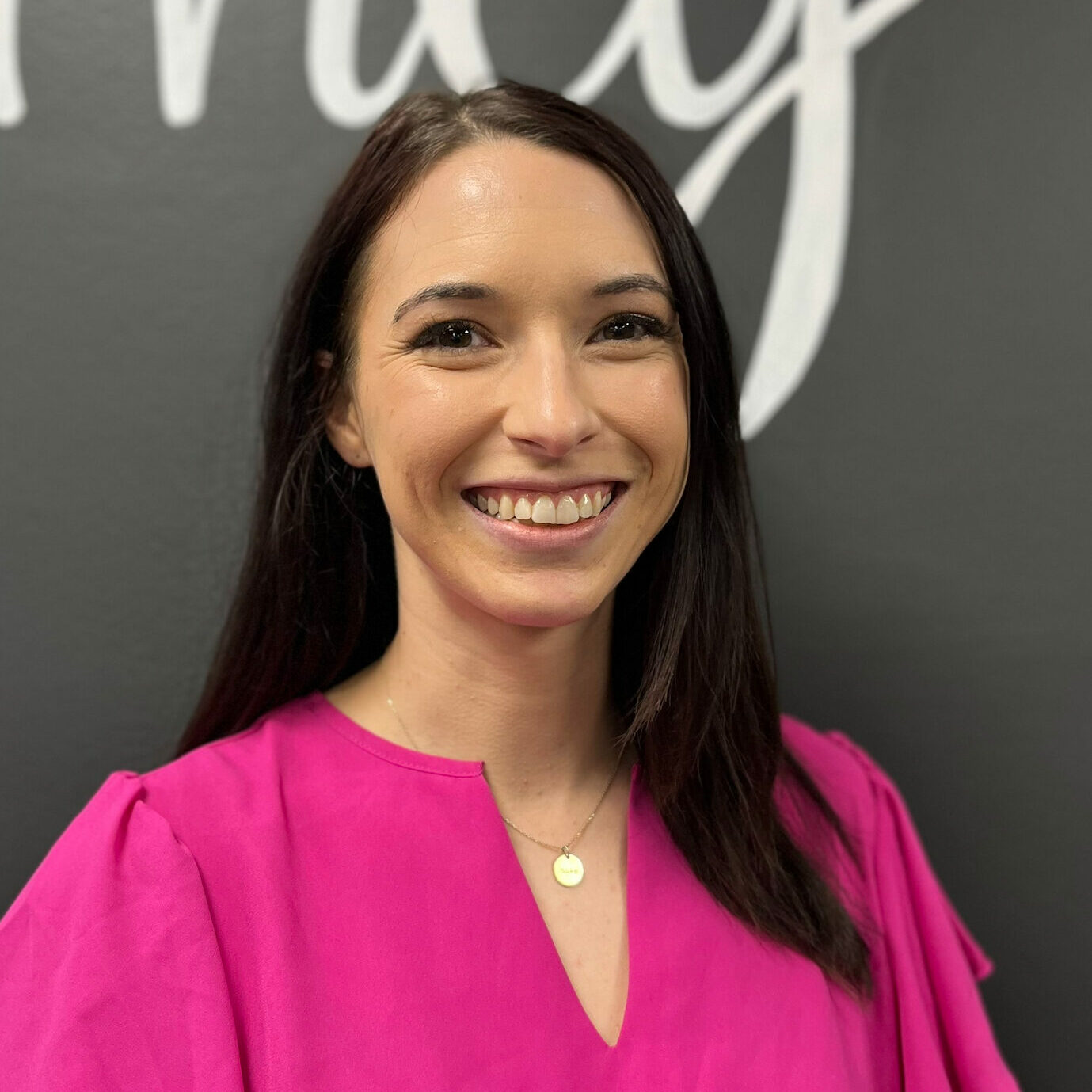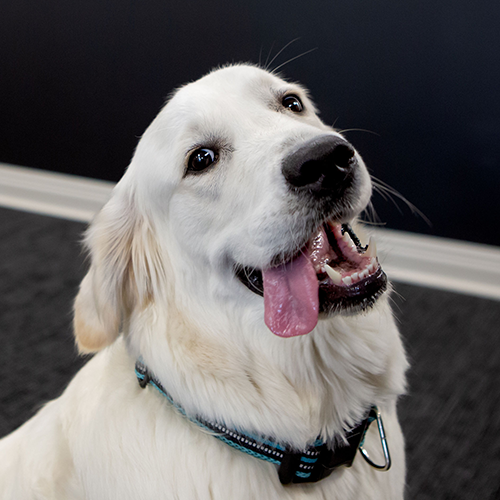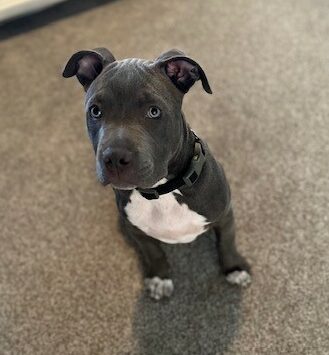 Emotional Support Pup / Professional Napper